GPS vehicle tracking and fleet management
GPS vehicle tracking and Fleet Management solutions enable control, recording and easier management of vehicle fleets, and are used in many industries, from car rental companies to construction or service companies.
GPS tracking and fleet management
A system that allows you to:
real-time vehicle location information,
historical overview of routes and events,
alerting to events,
defining locations and places on the map,
sensor control (door, engine shutdown, machine on / off),
CAN BUS data (fuel consumption, temperature, eco driving, etc.),
information on temperature sensors,
information on bluetooth sensors,
cost management,
driver management,
communication with drivers, exchange of documentation, etc.
Contact us to suggest you the best GPS tracking and Fleet Management solution!
GPS tracking and fleet management give you complete control over your business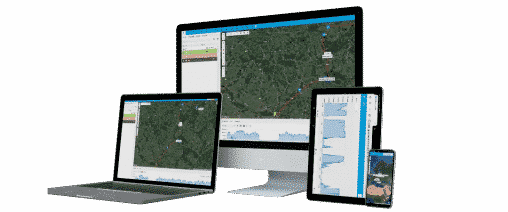 Insight into the current state of the vehicle fleet
Insight into the historical condition of the vehicle fleet
Making business decisions based on real information
Alarm to default events in the fleet
Vehicle use control
Fuel consumption control
Temperature control
Driving mode control
Control of working hours, etc.
Advantages of using GPS tracking and Fleet Management systems
At any time on the mobile or web interface, have an insight into the current route and speed of the vehicle. Ensure safe and planned business processes with Vehicle Monitoring and Fleet Management.
Reducing operating costs

Reducing working time costs

Insight into the business process

Business process control

Information for making business decisions
Get started today and improve your business with GPS Tracking and Fleet Management!