GPS boat tracking
Boat tracking via the gps-marine.com system is a professional GPS tracking solution with multiple possibilities of receiving information from various sensors.
Boat tracking via GPS Marine system
GPS Marine is a ship tracking system available through mobile applications or websites, and provides the following features:
ship positions in real time,
complete history of ship positions,
alarms,
sensors,
communication and image exchange,
zones and markers,
battery condition on board,
ship impact detection,
ship displacement detection while at berth,
the inclination of the vessel.
Contact us to suggest you the best solution for boat tracking!
Control and greater efficiency of the fleet of boats| boat tracking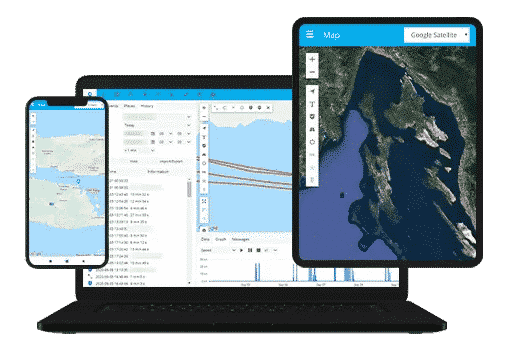 insight into the position of the ship in real time,
overview of historical routes,
real time alarm,
marking of dangerous places,
marking the permitted navigation area,
displacement of the ship at berth,
fire detection on board,
bilge pump operation detection,
condition of batteries on board,
burglary detection,
information from other ship sensors.
Advantages of using a boat tracking system
At any time on the mobile or web interface, have an insight into the current route and speed of the boat. Ensure safe and planned business processes with a tracking system.
Reducing operating costs

Reduce time costs

Increasing security

Better control of the vessel fleet

Data for making future business decisions
Get started today and improve your business with the help of a boat tracking system!